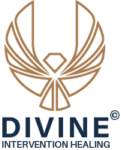 Please acknowledge you have read the following ("Read and agreed")
I, Al G Scanlon, am not a medical doctor and cannot diagnose medical conditions, or recommend specific treatments or advise on medications or treatment that may be required for your personal health.
Any information I share on behalf of a spiritual and energy based on feeling, sensations, and interpretations. This does not mean it will happen as we all have a free will and this can change the outcome of most situations. I do not advise on relationships as this is not the area I am qualified in.
If you are currently feeling unwell, I strongly urge you to seek medical or behavioral advice from the appropriate professional(s). 
Crystal and Energy Healing are NOT substituting for medical or behavioural treatments.
Energy Healing modalities can be beneficial to supporting the body's natural self-healing abilities. I also encourage after and during sessions to drink water this helps to remove toxins stored in the body naturally.
It also may help alleviate some symptoms when used in conjunction with the appropriate conventional medicine and behavioral treatment(s).
While Energy Healing always works for the highest good of the person receiving it (i.e. it can do no harm),
I cannot guarantee that sessions will improve the quality of life for a person or cure a disease. This is entirely up to the way the client uses the information that is received during a consultation.

All fees will be paid in full before any session. Also, any cancellation at the last minute may exclude a full refund. Unless a more suitable time is made available.
All information shared prior, during, and after a session is kept strictly private and confidential at all times. I do keep records but this is for progress consultations to check how the client's progress is going.
Thank you
Divine Intervention Healing
Feel free to follow us on social media